Webcast Information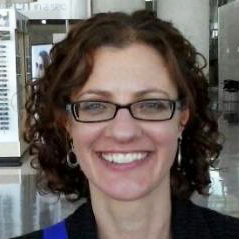 Beth Keeton
Kathryn Hansen
Joseph Jones
The Harkin Institute: Policy Review
Beth Keeton, M.S., Griffin-Hammis Associates
Kathryn Hansen, J.D. Candidate 2023
Joseph Jones, MPA, Executive Director, The Harkin Institute
This webcast is worth 1 CRC credit.
In this webcast you will:
1. Identify three items that can impact access to self-employment for VR customers.
2. Identify what policies create barriers to VR Customers who benefit from long-term services and support.
3. Reflect on the impact that funding limits can create for VR customers pursuing self-employment and business ownership.
Bios:

Kathryn Hansen is currently pursuing her law degree at Drake University Law School and is a research assistant at The Harkin Institute for Public Policy & Citizen Engagement. Kathryn has conducted research on disability employment for Federal Agencies and created an Employer Resource Guide for Iowa businesses with the goal of expanding disability hiring efforts. Prior to law school, Kathryn was an Employment Specialist for Easterseals Iowa along with Iowa Vocational Rehabilitation. Kathryn worked with Transition Age Youth under WOIA while fostering collaboration between public schools, community resource providers and Vocational Rehabilitation. In her free time, Kathryn enjoys spending time with her partner and their two Cardigan Corgis, Naveen and Watson.
Beth Keeton, M.A., GHA Principal Investigator - Ms. Keeton will serve as the Principal Investigator for the Center. Beth earned her M.A. from the University of Oregon and is a Certified Benefits Planner. For the last 20 years, Beth has provided extensive training and technical assistance on systems change, customized employment, self-employment, systematic instruction, and benefits analysis. Her work includes the development and implementation of statewide self-employment provider certification programs in Texas and Florida as well as the creation of multiple online benefits training programs promoting financial self-sufficiency through employment and work incentive utilization. She has advised on the development and implementation of self-employment initiatives in Iowa, New York, New Jersey, and Indiana, and worked as an instructor, subject matter expert, and content designer for the Institute for Veteran's and Military Families self-employment program. Beth served as a national Subject Matter Expert for the WIOA-mandated Congressional Advisory Committee and has led the charge to bring evidence-based practices to the provision of Customized Employment services, championing the creation and use of the Discovery and Job Development Fidelity Scales. An author of several influential texts, Beth co-authored of Making Self-Employment Work for People with Disabilities, second edition, Brooks Publishing (2014).
Joseph Jones, Executive Director for The Harkin Institute for Public Policy & Citizen Engagement - Before joining The Harkin Institute, Joseph was Senior Vice President of Government Relations and Public Policy for the Greater Des Moines Partnership. Prior to that position, Joseph served as a Legislative Assistant to Senator Harkin in Washington, D.C. Prior to that, Joseph served as Director of Governmental Affairs for the Iowa Finance Authority; and was the Senior Communications Specialist for Governor Tom Vilsack's administration. Before that, he was the Chief of Staff and Education Director for Creative Visions Human Development Institute, a non-profit organization targeting at-risk youth in Central Iowa. Joseph is a graduate of the United States Military Academy Preparatory School and earned his BBA in economics from Loyola University New Orleans. He earned a Master of Public Administration degree in public policy and a Certificate in Non-Profit Leadership and Administration from Drake University. Joseph also received his Ph.D. from Drake where his research focused on the intersection of civics, experiential learning, and access. In 2018, he was the Executive in Residence at the University of Iowa's College of Public Health and also serves on the faculty of the U.S. Chamber of Commerce Foundation's Institute of Organizational Management.